This is the fourth installment in our Saint George Special. For previous articles, click the following: Part I, Part II, Part III.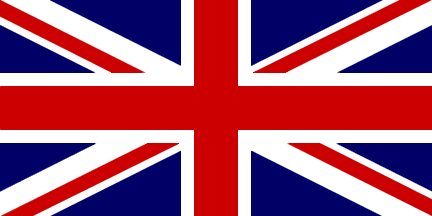 The Myth
Exactly when English soldiers started using the red flag is still debated, but the most popular story has almost certainly been debunked. It is yet another legend born from the Third Crusade.
Richard the Lionheart
, who is also tied to the
Robin Hood legend
, was King of England and leading his soldiers during the Crusade. In the 1190s, he adopted Saint George as his patron saint and had his soldiers wear the red cross. The problem is that the story has no proof. In fact, it was likely another English king who spread this legend because he wanted England to adopt Saint George as its patron saint.
King Edward I and King Edward III
England's first documented uses of the red cross occurred during the reign of Edward I (r.1272-1307). His soldiers donned the red cross, but there is no mention of a connection with Saint George. Edward's grandson,
Edward III (r.1327-1377)
however, was very influential in adopting Saint George's cross. He immediately adopted Saint George as his patron saint and his armies and castles flew the red cross and shouted chants of "Saint George!" in battle. Edward III's rule saw England's development of the
longbow
and early cannon. His military victories were decisive and associated with Saint George. Thus Saint George became
associated with English strength and pride.
(England's Saint George Flag)
(Scotland's Saint Andrew Flag)
Union
Even today,
Saint George's flag
is the national flag of England and it is also a part of the United Kingdom's flag. In 1606, to represent a new union between England and Scotland, a flag was created that combined England's Saint George flag and Scotland's Saint Andrew flag. (The Saint Andrew flag is a white, X-shaped cross on a blue field.) In 1801, to commemorate the Act of Union (1800) between Ireland and Great Britain, Ireland's Saint Patrick flag was added and the Union Jack was born. (Saint Patrick's flag is a red, X-shaped cross on a white field.)
(Great Britain's Flag:
Mixing England and Scotland's Flags)
(Ireland's Saint Patrick Flag)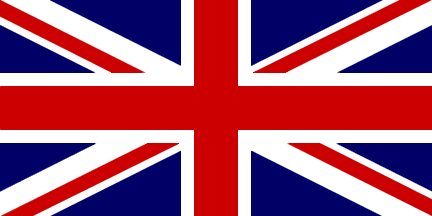 (United Kingdom's Flag: All Three Together)
In the next article, we will conclude our series with a look at the nation of Georgia and why it waves Saint George's flag.
Thanks for reading!
BBC provides a more in-depth look at the union of the United Kingdom here.
Speaking of flags, did you know the Canary Islands feature two dogs on their flag. Find out why the island is associated with canines in
our article
.